Blooms & Hounds - Pre-Sale Flight Ticket
April 9th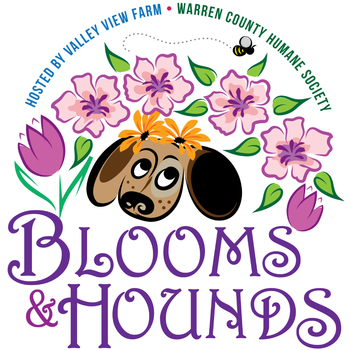 Join us while we revive one of our annual events!
We invite you to come out and try our local Virginian wines, ciders, and meads while supporting a local dog rescue. Warren County Humane Society will have an array of adoptable dogs at the Farm for you to meet, socialize with, and maybe even take home with you!
We encourage families to bring out their kids or other dogs to socialize with the pups as well to see if they would be a good match.
Wine, Cider, and Mead Flight Tickets. $15 per person ($20 at the event) and includes a taste of 3 wines, 3 ciders, 2 meads, and a VVF Souvenir Wine Glass.
Food will be available for purchase from Taqueria El Sabor from 9am-4pm and Live Music from Daniel Allen Carter from 2pm-5pm!
Amazing views, fire pits, and dogs are waiting for you at the Farm!
Buy Your Tickets At The Door!